The Meaning behind our EARTH Collection
In conversation with Oyuna Tserendorj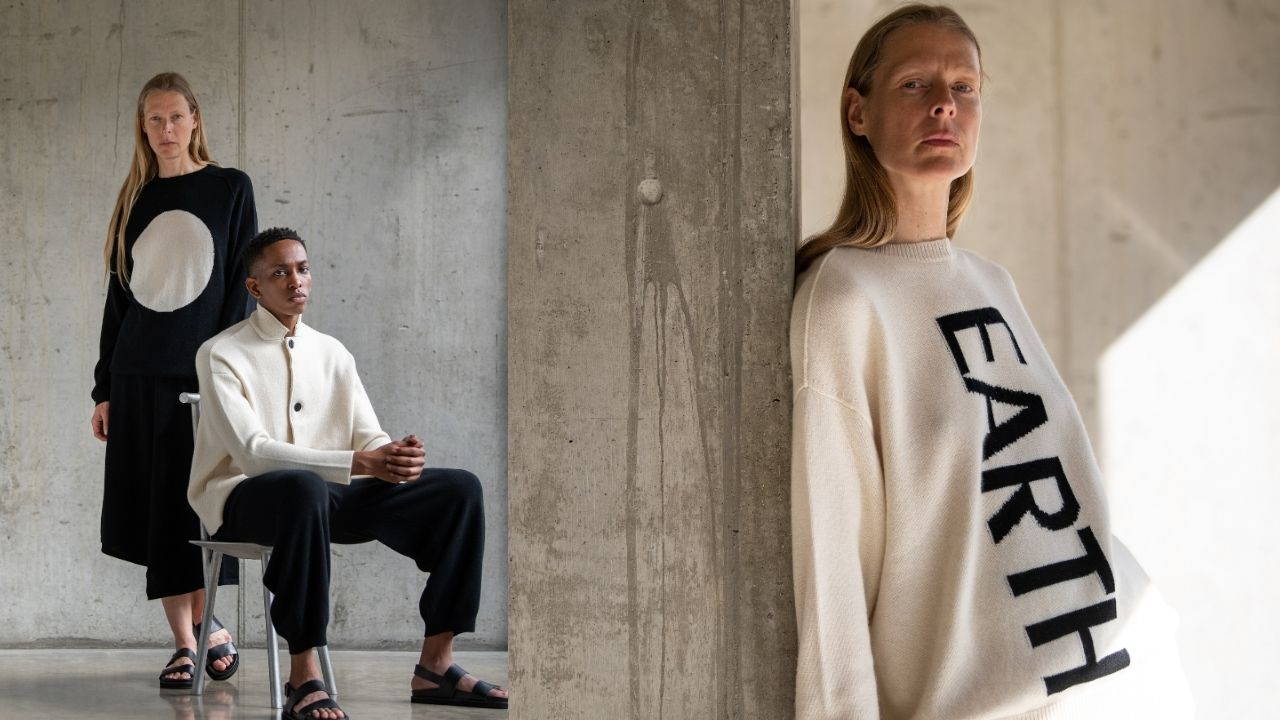 "My aim has and always will be centred on considered designs, coupled with Mongolian production - from start to finish. I
hear first-hand the devastating effects that climate change
and industry pressures have on herders and their livelihoods.
Our pre-order model will allow herders to directly benefit from the revenues that are generated from their care and work,
allowing them to better manage their cash-flow and retain their independence which is integral to nomadic culture".
What inspired you to create the EARTH collection?
The Earth Day is in April, in Spring. Spring, when our Mongolian nomads comb their goats. Due to Covid they had a tough time last year. So we said how can we help?
We thought about a campaign to generate more immediate income for them.
That's how it came to life. Ideally we should have done it a few months earlier - but it is better late than never
Why is the pre-order element important and how does this help herders in Mongolia?
Our nomads work tirelessly all year around, taking care of livestock and grasslands in winter frost and summer heat. It takes
3-4 goats to comb cashmere enough just for one simple pullover.
When the goats moult once a year in spring, nomads comb the precious undercoats - cashmere fibre. Only then they get
paid for the hard work, when they sell the cashmere fibre.
We wanted to bring this payment period forward in whatever small way we could.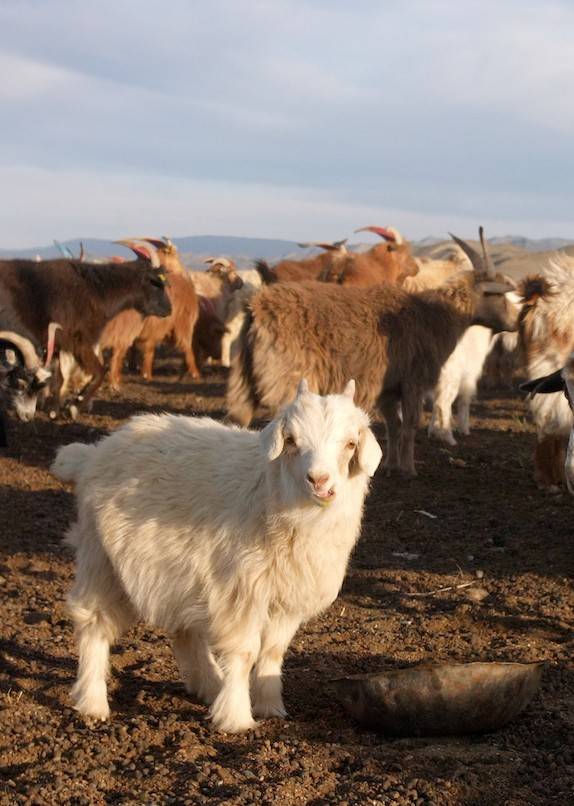 What are the challenges that herders in Mongolia are facing right now?
Challenges can be manyfold: some winters can be very harsh and cold affecting their livestock numbers. Some summers can
be too dry with low levels of vegetation resulting in livestock not being fed properly to prepare for winter. Some years the
price of cashmere can drop to be too low.
Can you share your design process for the collection and the meaning behind the colours used?
As the idea behind the collection was mainly to support our nomads with conjunction of the Earth Day, it was natural to
build a collection around the Earth concept. EARTH COLOURS are represented in 4 groups to celebrate the Earth: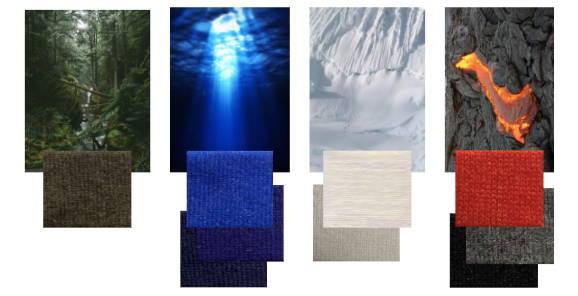 Collection pieces are designed to be wardrobe staples that one could pull out and put on with closed eyes, but at the same
time without losing our signature elevated design details. Many of the styles are unisex. These are pieces for all ages, all
genders and meant to accompany us on many wonderful journeys on this Earth.
The collection is made from Sustainable Fibre Alliance Certified cashmere, what does this mean?
It means that all cashmere is sourced from herder communities and products are made in factories that comply with SFA's
Standard - the world's first holistic sustainability standard for cashmere. At the heart of the standard are our codes of
practice, which outline best practice requirements that must be followed in order for producers to become SFA Certified.
Please read more about it here:
Do you think clothing can act as a vehicle for positive change?
Definitely. Clothing is one of the main forms through which we humans express ourselves, our views on the world, our taste
and our choices. So it is a very direct tool for a positive change.
I am a consumer and maker at the same time. As a consumer I can make choices that can help steer the market offering. As
a maker I have to put out the right product for consumers so that their choice is already considered for them from the
environmental and social impact point of view..
The collection launched for Earth Day, what does Earth Day mean to you?
Earth is part of us. We cannot separate ourselves from our Earth - we have to take care of it if we all want to survive. And
not to just survive, but flourish in its natural beauty and energy that gives us life and inspiration.